Loose-fill fiberglass is made from fine glass fibers, just like fiberglass batt insulation. Like cellulose insulation, "shredded" fiberglass is typically installed in attics, using a blower.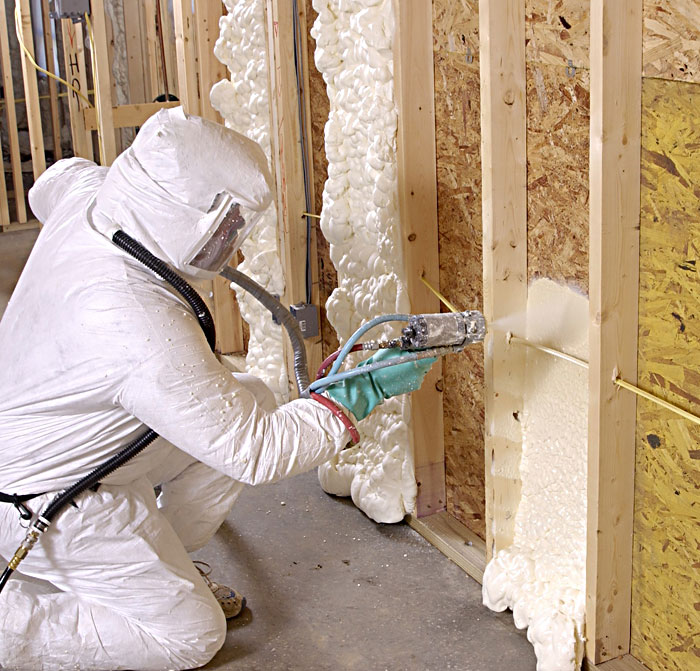 Spray foam insulation can be categorized into two different types: open cell and closed cell. Trained spray foam applicator applying open cell spray polyurethane foam insulation in wall cavities. Spray foam is the ideal method for insulating commercial and residential buildings. Spray foam stops air and moisture intrusion, cuts energy bills,strengths the structure, and protects the internal air from mold, airborne pollutants, and allergens, thereby creating healthy buildings.
Open cell foam insulation
Open cell is a type of foam where the tiny cells are not completely closed. It is a great air barrier but does not provide a water vapor barrier. It is often used for interior walls because it provides sound reduction by damping the movement of existing insulation. It is not recommended for outdoor applications. The R value is a 4 per inch, but performs at a 8 per inch.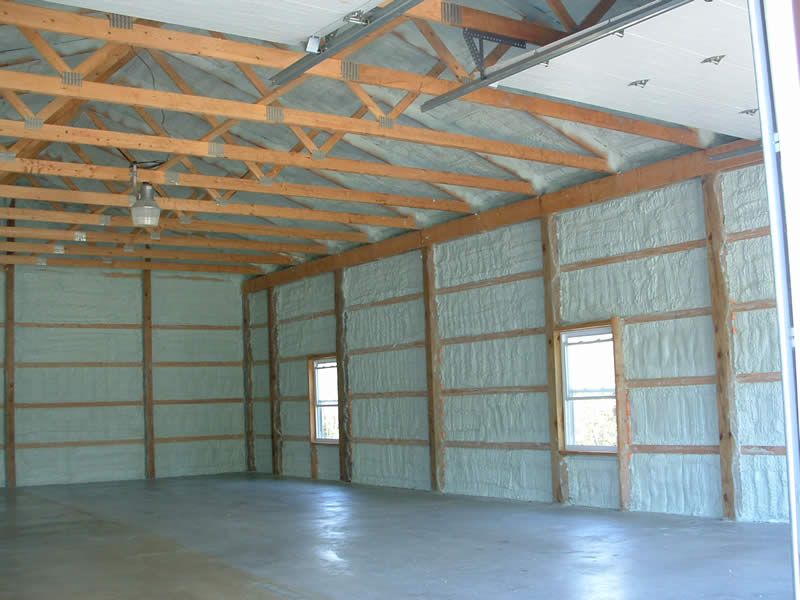 Closed cell foam insulation
Closed cell foam insulation is much denser than open cell. It has a smaller, more compact cell structure. It is a great air barrier as well as a water vapor barrier. It is often used in roofing projects,  outdoor applications, and concrete and metal surfaces,  but can be used anywhere in the home.  We often use this in basements and crawlspaces.  The R value is a 7 per inch, but preforms at a 14 per inch.